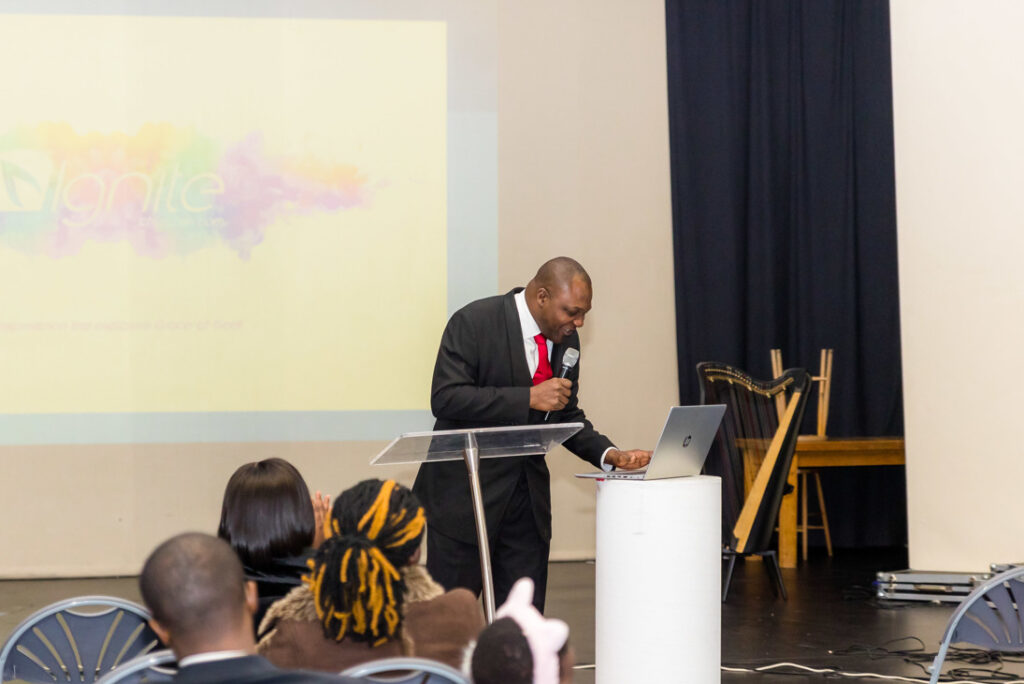 Pastor Olalekan Fasina is the founding and Lead Pastor of Ignite Churches London and International. He is a Consultant, Entrepreneur, Coach, Speaker and prolific author of best-selling books like "The habit of reading is a goldmine", "Leadership is not rocket science", "Your best year ever" and many more.
Pastor Ola felt a very strong call to serving humanity whilst serving as the Head-boy in his Secondary School days. His calling became clearer to him when he read over 100 Kenneth Hagin books in a year. Seasons of prayer and solitude turned him into a dynamite in God's arsenal.
His passion is to see Colleges, Communities, Cities and Countries touched and changed by the power of God's Word and Spirit. He has a special place in his heart for young people and has held hundreds of seminars and conferences in secondary schools and universities in Nigeria. His passion for missionary evangelism has seen him travel to the nation of Malawi to speak in conferences and crusades where the compassion of Jesus has been demonstrated on numerous occasions
As a bi-vocational minister, he's worked as a qualified financial adviser and mortgage broker. He now offers mentoring and practical advice to a coming generation of entrepreneurs in his teaching and writings, as well as consulting in the IT industry. Pastor is on the board of a few charitable organizations and social enterprise companies and he is determined to see the world become a better place under his watch. Pastor is married to Dayo Fasina and they are blessed with a son and a daughter.